Amy Marshall
Ops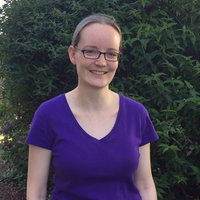 Amy always seems to be busy and is happiest that way. Exercise is important to her so it is no surprise that Pilates, Tai Chi and Wheelchair Badminton feature frequently in her diary. 
Amy blames her Dad for getting her into the Discworld - he gave her 'TCoM' when she started University. Amy's first convention was 2012 where she soon became friends with Ops as a volunteer doctor. Always keen to be involved, volunteering to join the Ops Team for 2018 was a logical step. 
As a former Barista she really enjoys a good cup of coffee.