Laura Smith
Head of Productions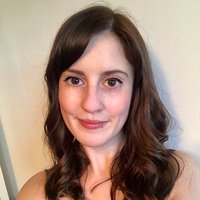 This is Laura's second convention as Head of Productions and (having sworn off both Maskerades and musicals) this time she is directing the play1. She has spent her Roundworld career working in several theatres until recently when she decided to move to Salisbury for a boy. She now has a 'normal' job and also inherited a 60 year old tortoise, appropriately called Esmerelda. 
In her spare time she likes to rope her friends into things (such as Ryan into being Vice-Chair), see shows, cook things and read lots of books.
During the Convention she will mostly be found rehearsing or somewhere near the stage with Tech2
It is likely she will be in need of a whisky. 
1 Please send gin. Or Briggs.
2 Please also send food, we are trapped in here.