Nichola Ingram
Gala dinner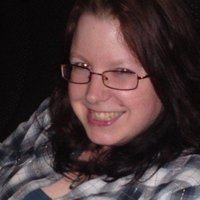 After doing sci-fi and fantasy conventions for years, Nic started doing Discworld Conventions in 2012. This year she has been roped into organising the Gala Dinner and is hoping her love of spreadsheets, task lists and random detail will help.
Outside of her day job of helping customers and travelling to random places, this hug-a-holic will usually be found planning fun with friends, doing creative stuff with thread, paper or beads. She's been known to make friends with meerkats and wolves and is most definitely a crazy cat lady with six cats at home.
Whilst she will try almost anything once, her preferred drink is Jack Fire (or any JD for that matter) or mead.